Some pastors live so carefully they absolutely refuse to take risks.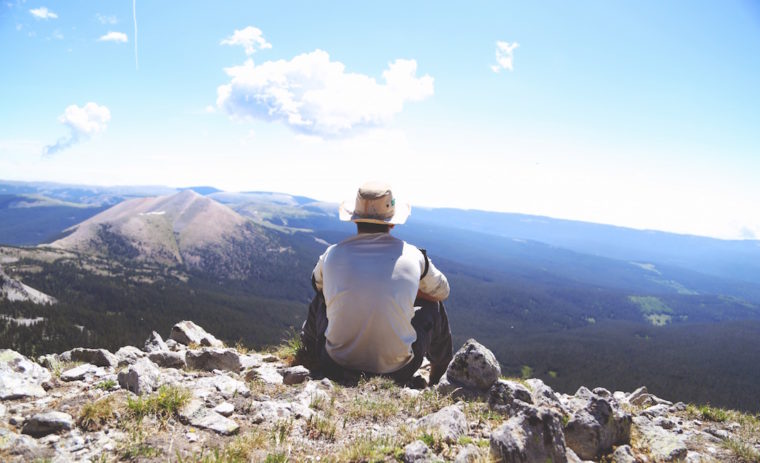 Everything has to be carefully regulated and kept under control . . . their control. Borders defined, guidelines spelled out, every penny accounted for, and absolutely no surprises. After having expended so much time and effort trying to stay safe, they usually end up never having accomplished much of eternal value. They have built nothing, tried nothing new, and invested in no one or nothing . . . except their own security.
Not Abraham! By the time Genesis 22 rolled around, his faith had matured to the point that his absolute confidence in God's character gave him the freedom to throw caution to the wind and risk everything to obey. Remember? If you don't, you need to read that chapter!
This would be an excellent moment for you to do some self-analysis.
Self-Analysis—Then Let it Go
Before the week gets underway and you get distracted by your pressing agendas, I urge you to stop for a moment. Be honest: to what, or to whom, are you clinging? What circumstance are you demanding to remain under your control? Once you identify that answer . . . let it go.
The Lord may already be in the process of taking it from you. He'll gently tug on it at first, giving you the opportunity to release your grip. Can you feel the pull?
If you resist, He'll eventually have to pry your fingers away, and I can assure you that it will hurt. I'm writing from personal experience.
My advice? Don't resist. Voluntarily release it. Trust the Lord to provide. He has another ram in the thicket. You can't see it right now, but He has it waiting. Only after you have placed your sacrifice on the altar will you be ready to receive God's provision. And not until then.
Where You Are
You may find yourself in a challenging situation as you read this blog. Your circumstances may have reached a point where you have no other choice but to commit the issue completely to God's care. You would love to work out the details, but you cannot. You know the Lord is good, and you have prayed for a resolution, but nothing has changed. Only God can intervene. Because that is true, you can take your cues from Abraham. Let it go!
Place whatever it is that you're struggling with or trying to control on the altar today. Surrender it to the Lord as an offering. Take this risk and step back. Let go. Trust God.
In His time, He will provide.
Like This? Subscribe to Our Feed!