As I scan the lives of those I most admire in Scripture, I quickly discover that very few of them were loners. Not long ago, I spent almost a year studying the aging apostle John—a man who was still active in his mid-nineties!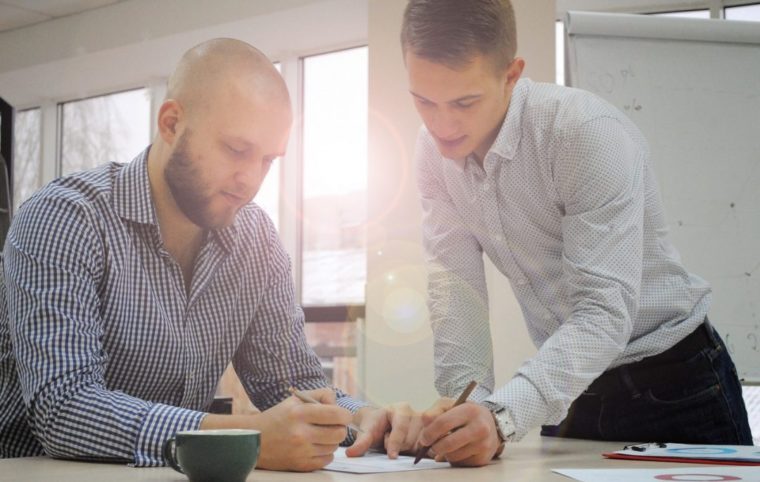 I've logged numerous hours perusing his first letter, which is filled with terms of endearment, like "little children" and "beloved" and his most-frequent exhortation, "love one another."
John's life remained intertwined with others. He never "outgrew" his need for people.
And believe it or not, when we get into that major work we call Revelation, which he wrote while all alone on the rugged island of Patmos, John isn't halfway into chapter one before he identifies himself to his readers as,
John, your brother and fellow partaker in the tribulation and kingdom and perseverance (Revelation 1:9).
As I probed into the original Greek term translated, "fellow partaker," I couldn't help but think of the phrase, "enduring companion."
How could John be an "enduring companion" while alone on Patmos? He tells us. He was their companion:
"In tribulation"—the idea includes circumstances under pressure.
"In perseverance"—this conveys endurance, not a passive endurance but a passionate spirit of courage and conquest.
"In kingdom"—in other words, he anticipated the time when they would share eternal rewards and kingdom life together.
What stands out is that, even though the old apostle had been banished to a distant and lonely island in the south Aegean Sea, he felt neither distant nor alone.
Rather, he felt a common bond with those going through the agony of enormous pressure . . . he was passionately enduring along with the rest of them . . . he was anticipating that day when they would stand before their King of Kings and receive kingdom rewards together.
He may have been living as an island castaway, but he remained closely linked to the lives of his brothers and sisters many miles away on the mainland!
Pressure and hardship pull companions close together; pressure and hardship don't separate us. Those kind of trials can even draw us close to people we hardly know.
Do you have a few enduring companions you can turn to in lonely times?
I hope so! If not, are you willing to take the necessary steps to cultivate those key relationships? Ministry requires them, you know.
—Chuck
Like This? Subscribe to Our Feed!